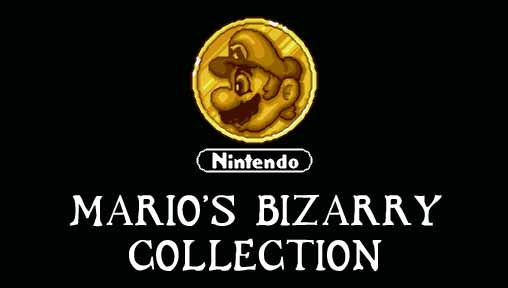 Hace ya dos años que salió este juego de neogeo, para mezclar de nuevo los personajes de capcom con los de snk en un juego de lucha clásico, tipostreet fighter o samurai shadow.
Lo cierto es que en la primera version SNK VS CAPCOM, aparecían ya montones de personajes de samurai shodown, street fighter, king of fighter. No obstante había otros tantos mas que nunca se han visto en un salón recreativo.
Esto surgió con snk vs capcom plus. La versión plus poseía un tercio mas de personajes, de los que ya tenía en si. Os podéis imaginar cual fue la sorpresa que me llevé cuando vi tanto personaje. Normalmente los personajes ocultos solían ser unos cuatro o algo por el estilo sin embargo ¡¡¡¡snk vs capcom plus nosdaba 12 personajes ocultos mas!!!!!. Ni que decir, que en esto superaba a muchos otros juegos de este tipo.
En la nueva versión, había personajes de lo mas bizarros. Entre estos estaban Demitri, el vampiro del vampire savior, Megaman zero, una versión salvaje de ken, Mr Karate en versión demoníaca, el angel Athena y ¡¡¡ooohhh mi gran ídolo Firebrand!!!, claro, que esta vez actuaba como luchador. Mi gárgola favorita ¡¡¡era un luchador!!!, aunque esta vez aparece con el nombre de Red Arreemer "no deja de ser solemne". Pero la verdadera sopresa y lo que me dejó K.O fue cuando vi que uno de los personajes ocultos era ¡¡¡UN PULPITO!!!, pero no cualquier pulpito sino uno de esos malos que aparecían en el metal slug.

NO COMMENTS. PATROCINADO POR VODAFONE
Las tácticas de los nuevos personajes eran increíbles. Red Arreemer o Firebrand, poseía un especial ataque en el que agarraba a su victima, alzaba el vuelo y le pegaba varios mordiscos en el cuello para luego estamparlo con increíble violencia. Ese golpe quitaba una barra de energía entera.

AQUÍ EL SEÑOR VEGA NO SE CREE LO QUE ESTÁ VIENDO; YO LE ENTIENDO
Con Firebrand descubría también que sus golpes eran mas fuertes que los de los personajes clásicos como ken o ryu. Su golpe de fuego lograba destruír las famosas ondas vitales de estos y atravesarlo para seguir hasta el oponente. Ademas había curiosidades de Firebrand como golpes que invocaban zombies clasicos del Ghouls and Ghosts o esos demonios morados que también nos tocaron la moral en el anterior titulo de capcom.

AQUÍ FIREBRAND SE ENFRENTA A VEGA
Athena era de lo mas bestial. Este atractivo angelito poseía una cantidad de técnicas y golpes que la hacían casi invencible. Podía invocar dragones, canarios "si si canarios que metian ostias", leones extraños y otros seres mitológicos. Ocurria algo parecido con Firebrand; sus golpes eran mas poderosos. He de confesar que con el unico personaje que he podido derrotar a Athena es con Firebrand "tal vez porque sus golpes son mas o menos poderosos o porque el zombie es capaz de anular la mayoria de los golpes de Athena".

AQUI EL CANARIO ASESINO...
Demitri era bastante mediocre para tratarse de un vampiro. Pero no dejaba de soprender. Puede que sus golpes no fueran tan poderosos como los de Athena o Firebrand; pero lo que si era cierto es que tenía mas golpes que estos. Digamos que era un personaje mas "estratégico". Uno de los golpes curiosos era cuando agarrabas a tu oponente y lo convertía en una doncella a la que absorbía la energia "my vampirico si señor"
Megaman Zero, era parecido a Demitri. Sin embargo Megaman zero "iba a toda ostia", se nota claramente que es en rapidez en lo que gana a otros tantos. No obstante también tiene un buen número de golpes.
El pulpito asesino del metal slug. Este personaje es un maldito enigma en si. Es muy difícil de controlar y me han pegado palizas serias con el; pero cuando estas jugando, derepente pasa algo y sale un ovni enorme que se estrella contra el oponente y le quita toda la vida. Es el personaje mas imprevisible pues sus especiales son muy difíciles de hacer pero huy pobre del que esté delante como te salga alguno. Tiene muchos golpes, pero como dije antes, son difíciles de sacar. Aún así creo que este personaje es el gran reto que todo fanatico de los juegos de lucha desearía. Y bueno, ¿quien no ha deseado nunca derrotar al gran Akhuma con un pulpito verde?.

ESOS TENTÁCULOS DUELEN BASTANTE
Lo mas gracioso del pulpio son los soniditos que emite cuando hace los golpes. Bip, bip bip; parece un maldito tamagotchi.

UMMM LA PISTOLA ESA NO QUITABA MUCHA VIDA PERO QUEDABA MU MEN IN BLACK
Recordando la gran peli que vi con unos amiguetes el domingo; el amanecer de los muertos, aprovecho para hacer mención de un personaje curioso; Ken malvado. Ken malvado parece haber sido mordido por uno de estos zombies hiperactivos, capaces de saltar como gárgolas y de correr como lobos. Ken malo, es bastante mas bruto que el ken clásico y sus ojos blancos le dan toda esa pinta de zombie que uno puede desear. No lo he estudiado demasiado, pero os aseguro que es la caña.

AQUÍ AL MENOS DICE ALGO ENTENDIBLE PERO YA VERÉIS QUE CONVERSACIÓN CUANDO FIREBRAND Y KEN MALVADO SE ENFRENTAN, NO TIENE DESPERDICIO

Conversación verídica entre Red Arreemer (Firebrand) y Ken Malvado
Ken Malvado -Whoaaa!!! Arrgg!!!
Red Arreemer -Gyaaaa!!!! Gyyyaa!! Grrrrr!!!
Ken Malvado -Whooo!!! Argg Arggg!!!
Red Arreemer -Gyaaa!!! Gyaaaa!!! Arrggg Arrgg!!!
Pero que bien se entienden ¿a que si?, creo que eran los unicos que se entendian de todo el juego.
Luego había algunos aspectos curiosos del juego. Por ejemplo si manejabas a Firebrand o Athena, cada vez que ganabas una partida echabas una maldicion a tu oponente y lo convertías en algo curioso, un ser bestial o algo parecido. Yo me lleve una gran sorpresa cuando jugando con Red Arreemer (Firebrand), derrote a Vega y lo transformé ¡¡en el guerrero del ghouls and ghosts!!.

COMETNARIO QUE HACE FIREBRAND DESPUES DE HABER TRANSFORMADO A SU VÍCTIMA
También había escenarios ocultos en el juego. Para ser mas exactos 12; uno por cada personaje nuevo que se había introducido en la versión PLUS. Solo he conseguido sacar los escenarios de Athena y Firebrando. He intentado docenas de veces sacar el del pulpito pero no lo he conseguido. Ahí queda el reto para ustedes, señores amos de los juegos de lucha.

FIREBRAND SE ENFRENTA A SU DOBLE ¡¡DUELO DE TITANES!!
La rom es posible que os sea difícil conseguirla. Yo tuve que navegar bastante por varios foros de internet para que uno de los foreros consiguiera darmen un enlace con la version de snk vs capcom. Aún así, para conseguir sacar a los personajes ocultos tuve que meter mano a un archivo siguiendo las indicaciones de uno de los foreros.
Lo que también fue una odisea fue hacer que el emulador se tragase la maldita rom. Continuamente estuve cambiando los valores del archivo de inicio para que se lo tragara; al final lo conseguí pero de pura coña y antes de arrancar el juego sale un mensaje de error "da lo mismo porque le doy a aceptar y el juego funciona asi que ¡al vicio!".
Es posible que ahora si podáis conseguir la rom via emule. Pero no os garantizo que tengáis acceso a estos nuevos personajes tan bizarros de los que hablo aquí y que sin duda alguna le dan el toque Chic al juego.

MR. KARATE MEETS MARS ATTACKS